About Us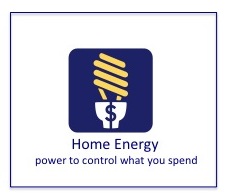 The Home Energy Program, originally named the E-Conservation Program, was created by Dr. Sarah Kirby and her program team for implementation through the North Carolina Cooperative Extension Service with funding from State Energy Office. The purpose of the program is to inform and educate North Carolina consumers about ways to both reduce energy use and increase energy efficiency in the home. This program educates and empowers consumers to be proactive in reducing their home energy consumption and in saving money through no-and low-cost energy efficiency measures, behavioral changes and home retrofits.
Contact us:
Sarah D. Kirby, PhD
Professor and Housing Specialist
Department Extension Leader
Home Energy Program Director
NCSU Campus Box 7606
North Carolina State University
Raleigh, NC 27695
Phone: 919-515-9154


Was the information on this page helpful?