Air Sealing and Insulation: Caulking and Weatherstripping
DIY – Caulking Around Doors and Windows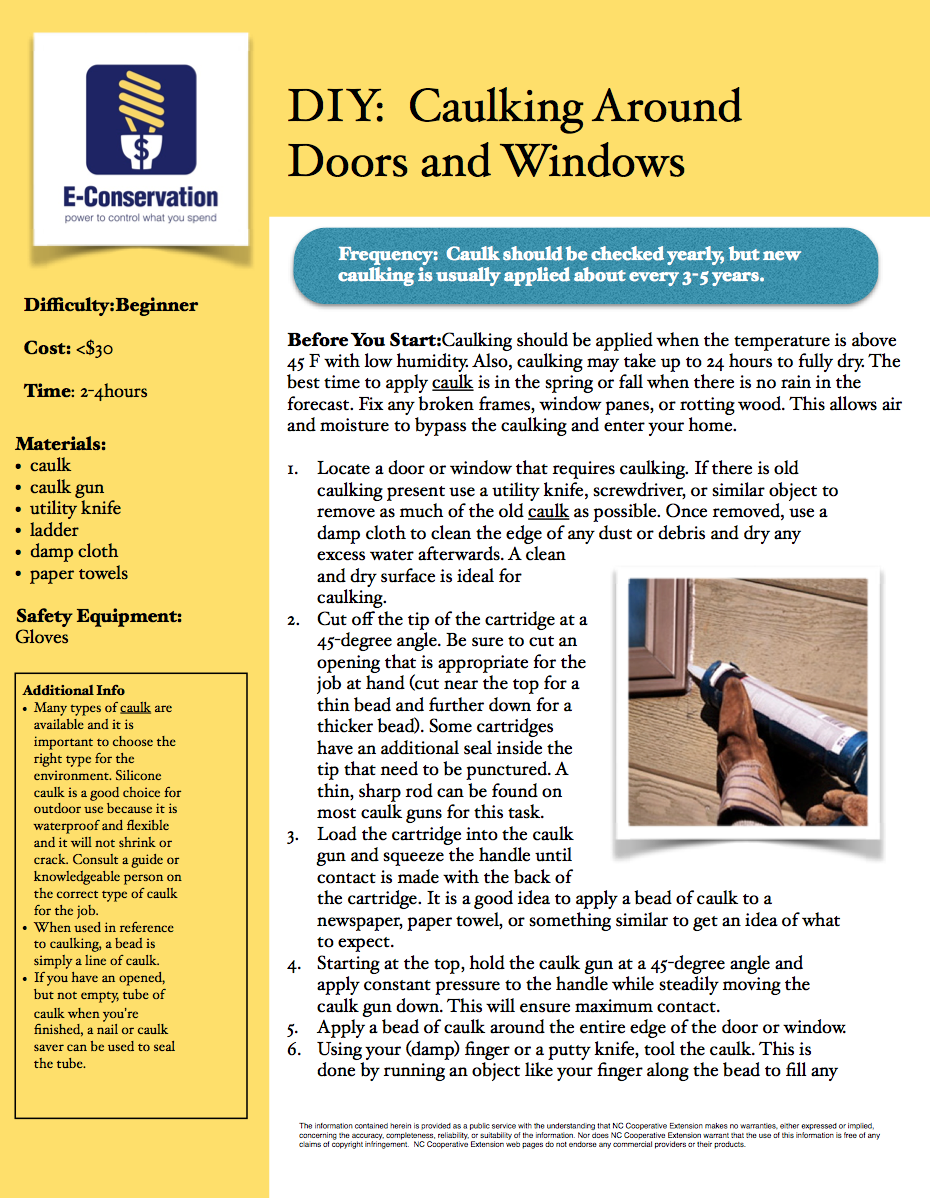 How to Apply Weather Stripping to your Doors and Windows (video) – The Home Depot shows you how to save on your utility bills by weather-stripping around windows and doors.
Caulking and Weatherstripping / Calafateo y sellado térmico – Why Caulk and Weather Strip? In a well-insulated home, air leaks are the greatest cause of wasted heating and cooling energy. Caulking and weather stripping are effective ways to rid your home of costly drafts, making our homes more comfortable and energy efficient.
Safety Information: Product Safety
Was the information on this page helpful?