Air Sealing and Insulation Do-It-Yourself Resources
Find this page at:
go.ncsu.edu/readext?283589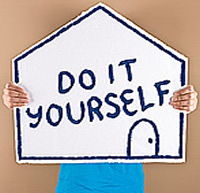 Sealing Air Leaks in your Home (video)
 Duct Sealing – Very good DIY video – http://vimeo.com/8129040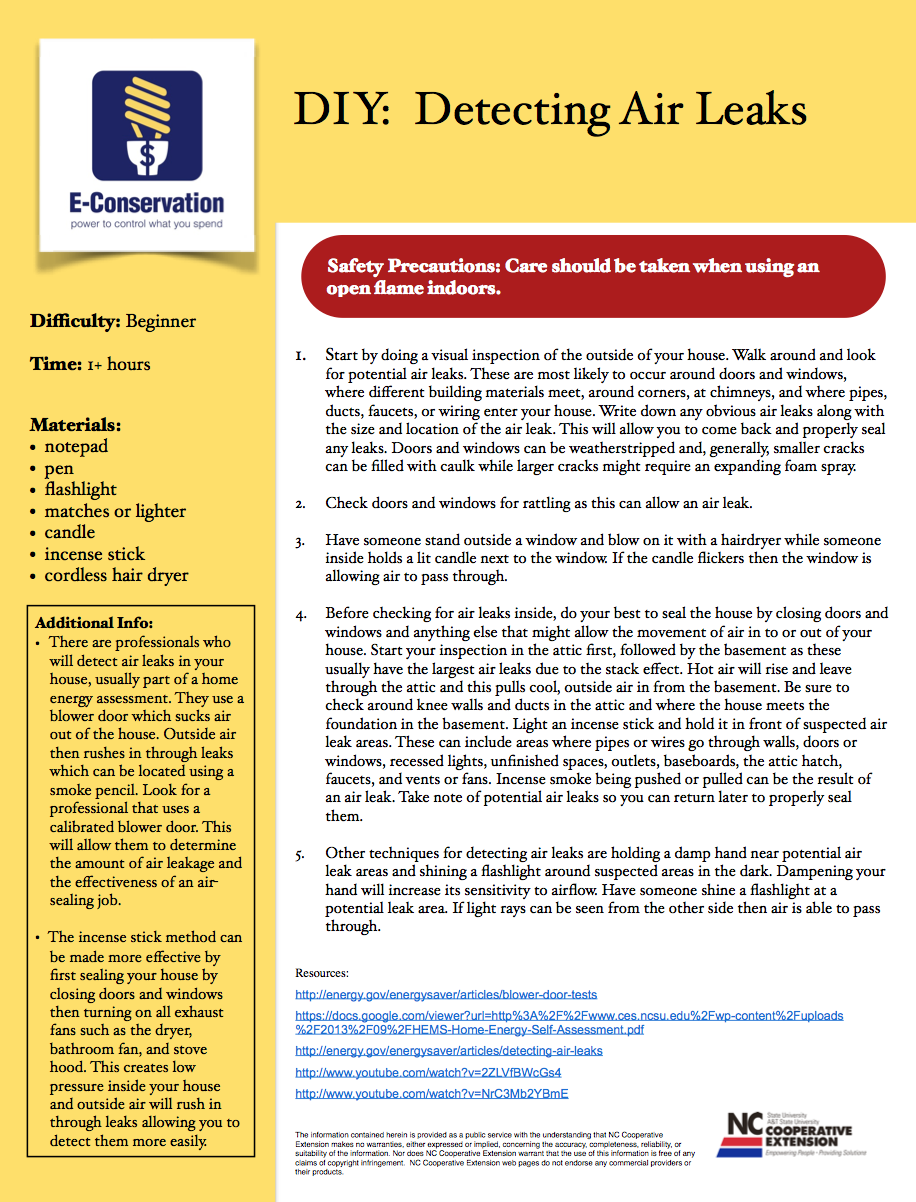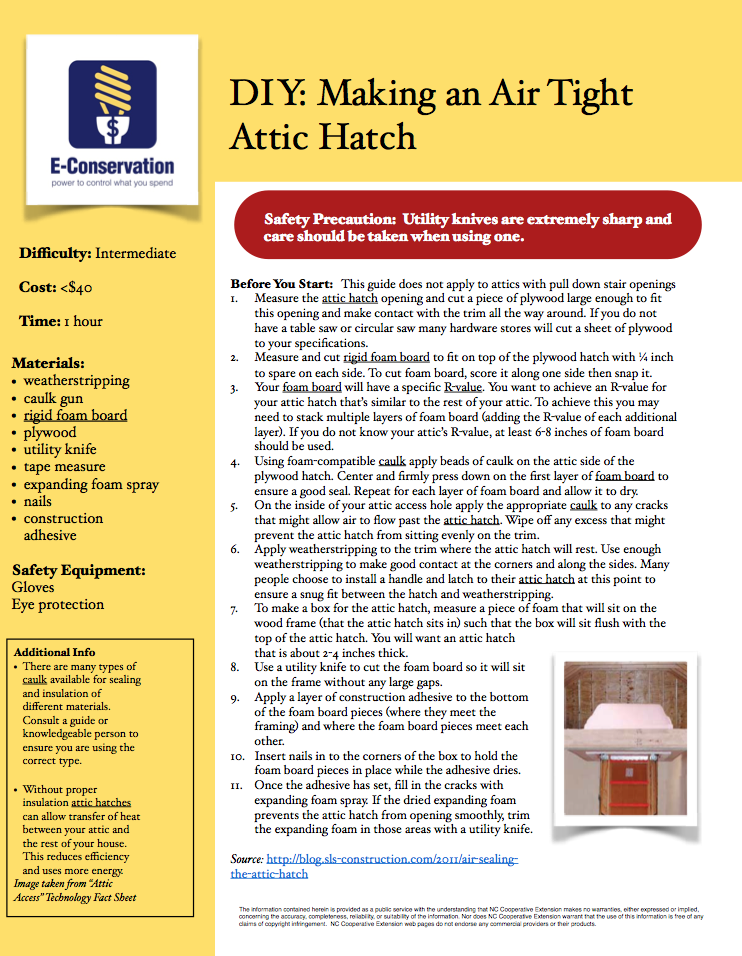 Caulking and Weatherstripping:
DIY Caulking Around Doors and Windows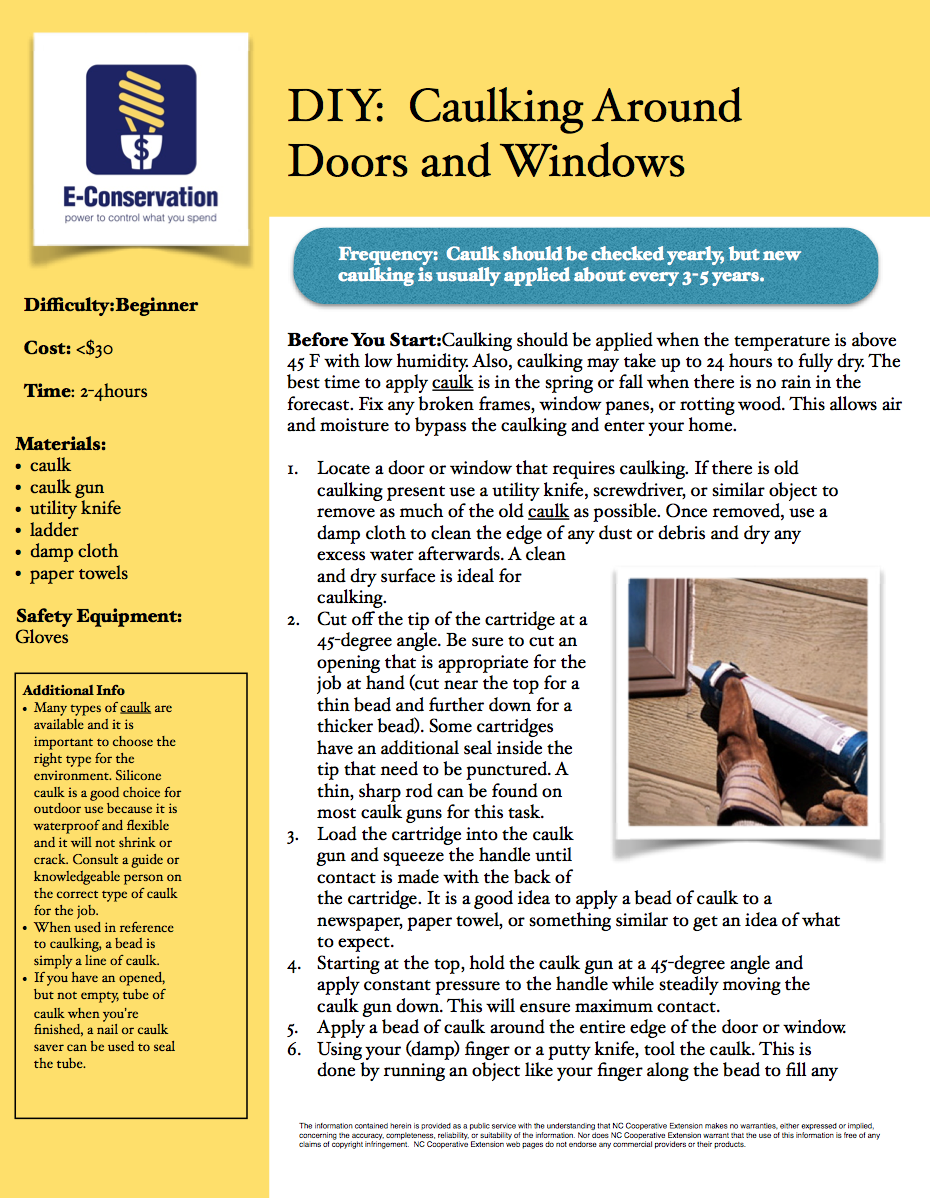 How to Apply Weather Stripping to your Doors and Windows (video) – The Home Depot shows you how to save on your utility bills by weather-stripping around windows and doors.
How to Make a House Energy Efficient – At 1:49 – 4:00 there is a great description of ceiling joists, insulation, and air sealing. Dirty insulation is a sign that sealing is needed. At 4:30 – Sealing around the bath fan. 5:30 – Knee Wall – board foam. 8:20 – description of cellulose insulation.
How to Seal HVAC Ductwork with Mastic – Duct Sealant – (video) For about $1 of Mastic and 10 minutes of effort, you can stop losing money from leaky ducts. Energy Star estimates most homeowners lose 20% of the money they spend to heat and cool their homes because of leaky ducts. The air disappears into the walls and attic spaces without reaching your living space. This is a cheap way to save money and make your rooms comfortable.
Videos