DIY – Detecting Air Leaks
The potential energy savings from reducing air leaks ranges from 5 to 30% per year. By sealing air leaks you will save money and your home will likely feel less drafty and more comfortable.
Previous Version – DIY Detecting Air Leaks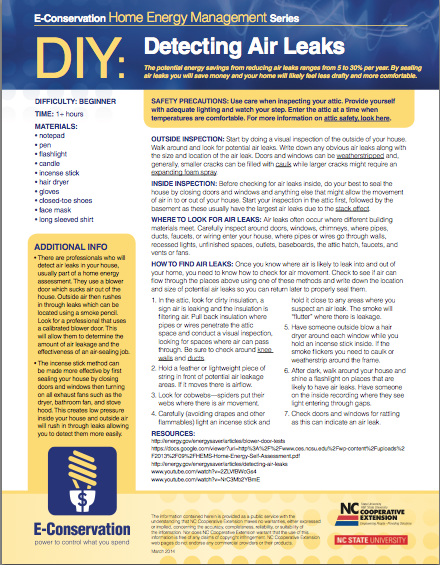 Page Last Updated: 3 years ago
Was the information on this page helpful?