DIY – Sealing the Attic Hatch
DIY Sealing the Attic Hatch – Attic hatches are often not air sealed, allowing air to transfer between the conditioned space and the attic. In addition, they are usually constructed from thin wood or drywall, neither of which provides any appreciable resistance to energy loss. These issues results in drafts, heat loss in the winter and heat gain in the summer. Fortunately, you can easily air seal and insulate your attic hatch, saving you energy and money. Other Resources.
There are two issues that need to be addressed with the attic hatch –
Air sealing involves two steps
Seal trim to ceiling
Create air-tight seal between hatch and trim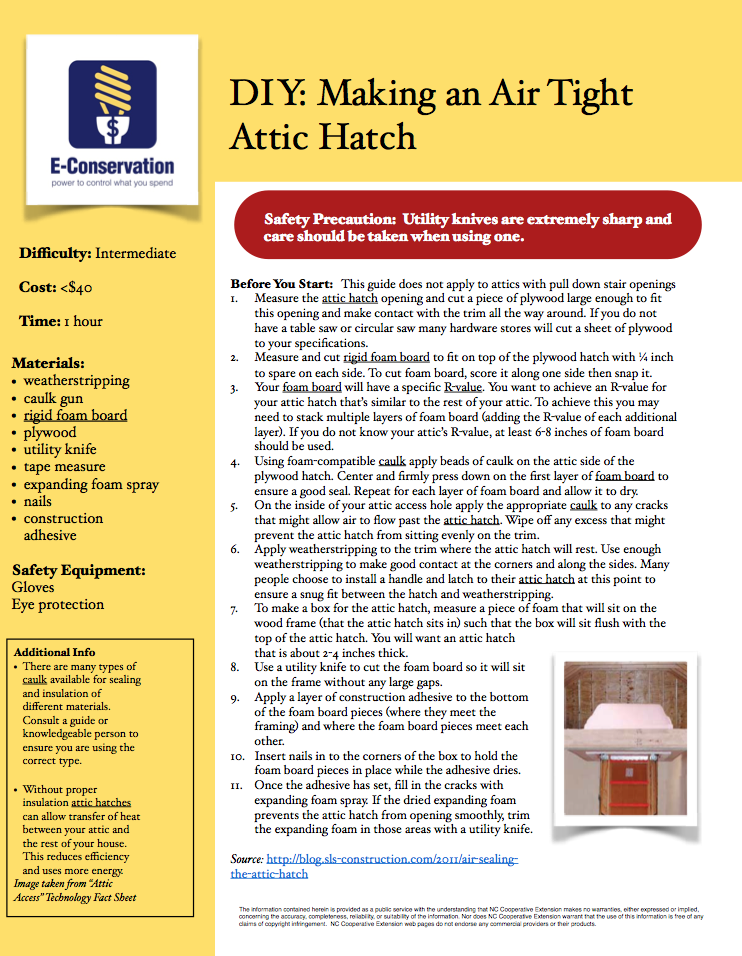 Page Last Updated: 3 years ago
Was the information on this page helpful?