Spanish Resources – Home Energy Savings
Find this page at:
go.ncsu.edu/readext?292113
Spanish (and English) Publications to help you save energy (and money) in your home or apartment.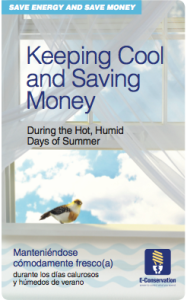 Keeping Cool and Saving Money – English and Spanish
Keeping Cool in Summer Months / Manteniéndose cómoda mente fresco(a) – Example: Your air conditioner not only cools the air, it acts as a dehumidifier by taking moisture out of the air. Excess moisture makes us uncomfortable and can lead to mold growth. Before cooling season begins, make certain your unit is in good working condition. If at all possible, have your unit inspected each year by a qualified technician and perform regular maintenance to ensure that your unit keeps working effectively and efficiently.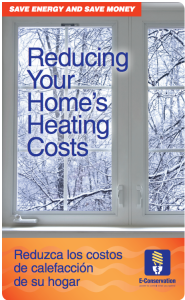 Reducing Heating Costs During Winter / Reduzca los costos de calefacción de su hogar
As seasons change, it's important to remember that you can reduce heating costs through proper maintenance of your heating unit and by carefully selecting and operating your heating equipment.

Caulking and Weatherstripping / Calafateo y sellado térmico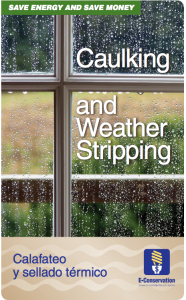 Why Caulk and Weather Strip? In a well-insulated home, air leaks are the greatest cause of wasted heating and cooling energy. Caulking and weather stripping are effective ways to rid your home of costly drafts, making our homes more comfortable and energy efficient.